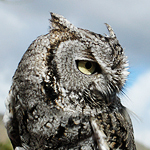 Arizona Sonora Desert Museum, Tucson, AZ
January-March 2010
I collaborated with the Arizona Sonora Desert Museum on a project with refugee and immigrant youth about stories of change and adaptation. Youth from Tucson's Owl & Panther Project, Amphitheater High School and Catalina Magnet High School participated in a series of photography and writing workshops that encouraged them to explore their own personal stories of change while simultaneously exploring how adaptation transpires in their new home – the Sonoran Desert.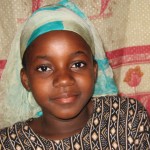 Hopi Foundation, AZ
October 2008-April 2009
The Owl and Panther Project (www.owlandpanther.org) provides expressive arts, enrichment and leadership development for youth and families impacted by trauma or traumatic dislocation. Each week Tucson youth, ranging in age from 4-22 years old, from Iraq, Afghanistan, Somalia, and Central America worked with adult volunteers and learned how to produce digital stories about their lives and experiences.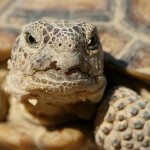 National Parks Conservation Association, Barstow, CA
April 2009
Tortoises Through the Lens is a community based conservation action project, designed to educate and empower high school students and encourage the local community and visitors to learn about conservation issues in the Mojave Desert.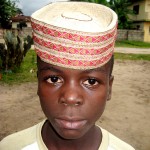 Institute for Research on African Women, Children & Culture (IRAWCC), Oguta, Nigeria
June-July 2008
I was invited to Oguta in southeastern Nigeria by University of Arizona Law Professor Leslye Obiora to create a youth photography program for her nonprofit IRAWCC. Over 30 girls explored their lives, community and culture through photography over two weeks. For nearly all the girls, this was the first time they had an opportunity to express themselves creatively, let alone use a digital camera.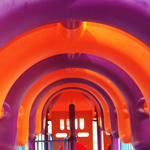 4-H University of Arizona Cooperative Extension, Solomon & Clifton, AZ
February-December 2007
During three 1-day workshops, I taught basic photography skills to youth and adults in the Graham & Greenlee County 4-H Clubs. The focus of the workshops was to use photography to document specific issues facing their communities, such as the need for improved public parks and other spaces for youth to enjoy.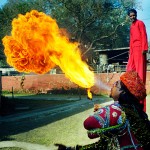 Kalakar Trust, New Delhi, India
January 2006 & November 2007
In collaboration with the New Delhi-based nonprofit, Kalakar Trust (www.kalakartrust.org), I taught photography to eight young artists living in one of New Delhi's largest "slum colonies" known as Kathputli (or Puppet). Kathputli is home to nearly 9,000 traditional Indian artists who dedicate their lives to performing traditional arts − puppetry, music, dance, fire-eating, acrobatics, magic − that originate primarily from India's Rajasthan region.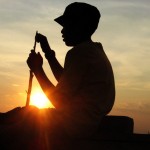 Downtown Aurora Arts Center (DAVA), Aurora, CO
June-July 2007
During this intensive 3-week residency, I taught documentary photography to forty 11-15 year-olds as part of DAVA's summer arts program. The youth learned the basics of digital photography and visual storytelling and then produced mini-photoessays about their lives and communities.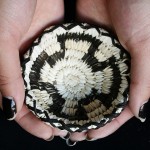 VOICES, Inc. & San Xavier Education Center, San Xavier Reservation, AZ
Sept. 2005-April 2006
Kimi Eisele and I worked as the primary guest artists for this collaboration between VOICES, Inc., the San Xavier Education Center of the Tohono O'odham Nation, BRIDGES to Understanding, and Daniel Weinshenker of the Center for Digital Storytelling. Working with community educators from the San Xavier District, we mentored Tohono O'odham teenagers in writing, interviewing and photographing to help them tell stories about themselves, their community and culture.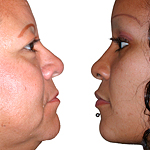 VOICES, Inc., Tucson, AZ
2000-2007
VOICES: Community Stories Past and Present (www.voicesinc.org) is a Tucson-based nonprofit organization that documents Tucson's community stories and inspires individuals to explore themselves and their connection to place. In 2000, I volunteered with VOICES to teach photography to youth who were producing an oral history book, No Me Veas Diferente, about their lives in public housing.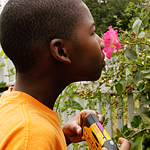 The Trust for Public Land, Stamford, CT
August 2005
I was commissioned by the Trust for Public Land (www.tpl.org) to teach photography to elementary school kids participating in the Yerwood Center Junior Naturalist Program in Stamford, CT. During a half-day workshop I taught the youth basic photography principles of composition and lighting. Using their own writing about nearby Mill River Park as a guide, the youth photographed life in the Park with disposable cameras.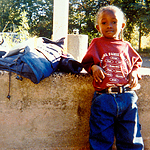 Yale School of Forestry and Environmental Studies & Leadership, Education and Athletics in Partnership (LEAP), New Haven, CT
Fall 1998
For my Master's project, I wanted to explore how youth perceived their community and urban environment using photography. Over several weeks, I taught basic photography basic concepts to a small group of 9-12 year old girls in New Haven, CT and asked them to document the world around them.