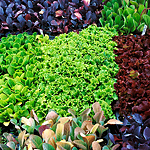 I think I am a closet food photographer, or maybe just a wannabe one, so I thought I would share some images I have taken over the years of food in all its forms and functions – farms, fields, fruit trees, etc.This collection is a bit eclectic, other than generally focusing on locally and/or regionally produced food, but I suppose that's the nature of our intricately woven food system.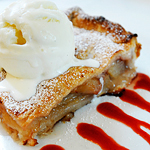 Since childhood, pie has been a part of my life. As a teenager, each night my dad and I would negotiate over the last slice, and in rough times, sliver. Our respective sweet tooths were discriminating but not discriminatory, as content always took precedent over form. We always welcomed tasty tarts, cobblers, crisps, and of course pie. So today when my mom pulls out my grandmother's Settlement Cookbook and its worn binding magically opens to the butter-stained, strawberry-rhubarb cobbler page my taste buds start tingling.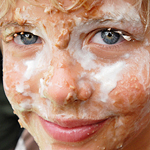 My passion for pie took me to Pie Town, NM, where every September they hold the annual Pie Festival. In the early 1920's, Clyde Norman who "liked to bake" began making dried apple pies as an upstart business on a piece of ground that lay along a little rocky ridge on the "Coast to Coast Highway" later to become U.S. 60. The word got around that the best pies anywhere were to be found at "Pie Town." Today, people from throughout the region proudly bring their pies to be judged at the Pie Town Pie Festival.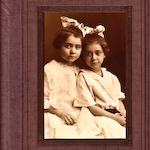 I did not know Jewish people had horns. But when my gram moved at age 4 to Anamosa, Iowa that is the legend her neighbors had believed – though it quickly faded once they met my grandmother's family. To me, my grandma at age 97, has become a legend in in her own right, surviving a lifetime of struggles. Though my grandfather has passed on, my grandmother continues to fight on alone, writing letters to politicians advocating for social and environmental justice. I imagine her fiery letters have perpetuated the legend of her horns – but this time among politicians.