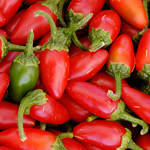 Over 4,000 years ago, farming began along the Santa Cruz River in southeastern Arizona. Today, native peoples and more recent arrivals to the basin continue the farming tradition as part of the growing movement to support locally grown food in Arizona. These images share the stories of locally produced food by exploring the production, distribution, preparation and consumption of watermelons, squash, corn, tepary beans, chilies and other locally grown foods in southeastern Arizona. My hope is that these images will illuminate how the decisions we make as food consumers affect many other people's lives and our environment.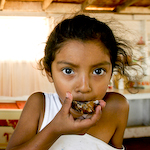 One day while exploring Puerto Penasco, a tourist destination for Arizonans, Mexicans and others along Mexico's Gulf of California, I discovered a women's oyster cooperative outside of town. Initially I was struck by the serenity and playful beauty of the cooperative families and the surrounding estuary they depend on, but in talking to the women a more complex story unfolded. The women and men of the cooperative face many challenges, from the backbreaking work of harvesting oysters to encroaching development. The workdays are long, following the rise and fall of the sun.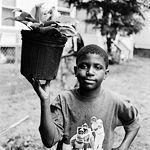 Since 1999 I have been working with the Urban Resources Initiative (www.yale.edu/uri), a nonprofit organization based in New Haven, Connecticut dedicated to urban revitalization through urban forestry and environmental education. I have documented URI's urban forestry efforts, a process by which community members join forces to revitalize their neighborhoods by planting trees, shrubs, and flowers. I have tried to capture the faces, neighborhoods and hope that these community plantings represent.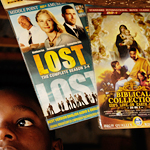 Musings on where we have been and where we are going.