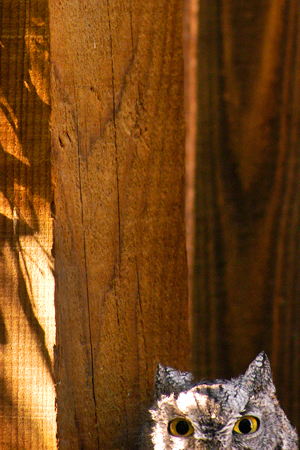 CommunityShare Selected as "Fast Pitch" Finalist
As founder of CommunityShare, I applied to participate in Social Venture Partner's inaugural "Fast Pitch" Competition. I was incredibly thankful to be one of 15 nonprofit initiatives selected to participate in a month long "fast pitch" training. After three rounds of practice pitches in front of judges, 7 of us were selected to present at the final event. We had 3 minutes to explain our work and funding needs in front of 400+ people and a panel of judges/funders (yes, like the show Shark Tank!). Needless to say the process was both exhilarating and completely terrifying. In case you want to check out my little pitch here it is. Though CommunityShare did not receive the final cash awards, we were hugely honored to receive this broad public exposure.
CommunityShare Part II
After launching CommunityShare in Fall 2014, we began fully piloting the online platform at four Tucson schools during the Spring 2015 semester. We were excited by the 200+ community partners and 175+ teachers who joined CommunityShare during the pilot. Community partners bring a wide diversity of backgrounds to Tucson's classrooms – ecologists, chefs, engineers, poets, inventors, sculptors, filmmakers, web developers, TEDx speakers, paleontologist, and many more! We learned a tremendous amount from the feedback we gathered from both teachers and community partners and are in the process of raising the funds to refine and improve the website's functionality and interface in early 2016.
Community Media Workshop at UA College of Public Health
As part of a week-long service learning course for University of Arizona College of Public Health graduate students, I facilitated a hands-on workshop entitled: "Creating Social Change Through Community-Based Media." It was an exciting opportunity to explore the power of engaging the community in telling their own stories through photography, digital storytelling and other media.
Living River of Words (LROW) Artist Residency
In January 2015 I was hired by the Pima County Natural Resources, Parks & Recreation Department to undertake an artist residency at DeGrazia Elementary school. During classroom sessions students explored photography basics and then documented visual metaphors along the Santa Cruz River. The students also learned about the wildlife and aquatic ecology of the region through hands-on activities with two environmental educators.
Tucson Pima Arts Council Grants Committee Member
As a recipient of many years of funding from the Tucson Pima Arts Council, I was invited to join their Grants Committee. It has offered an exciting window into the process of reviewing grant proposals and developing new pathways to support artists in our community.
Arizona Rural Women's Health Network Digital Storytelling Workshops
Jen Nowicki Clark of Creative Narrations, and I co-facilitated two one-day digital storytelling workshops with promotoras (community health workers) from San Luis and Nogales, Arizona. The promotoras created digital stories about their experiences delivering gender-related and sexual violence trainings to women in these two border communities. I was truly humbled and inspired by their courage to tell their own stories and then publicly share them in their own communities to inspire other women to speak out about sexual violence.
Balance Unbalance International Conference Presentation
My long-time artist colleague, Kimi Eisele, and I had an exciting opportunity to present our collaborative work using photography, movement and other art forms to create awareness and critical dialogue about the proposed Rosemont Mine just south of Tucson, Arizona. You can see the photography aspects of the work here. The conference attracted practitioners from across the globe who are passionate about the intersection of art, science, water, climate, and new technologies.
Arizona Trail Association Youth Photography Workshop
As a nature fanatic, I was ecstatic to have the opportunity to facilitate a photography workshop with a youth group in Patagonia, Arizona who were exploring the Arizona Trail. We had a blast photographing nature and dipping our feet into the local creek on a hot June Arizona day. The workshop was part of a series of nature-related experiences organized by the Arizona Trail Association.
6th International Digital Storytelling Conference Presentation
In September I joined an amazing gathering of digital storytelling practitioners from across the globe – Brazil, Netherlands, Portugal, Iran and beyond – for the 6th International Digital Storytelling Conference at Smith College in Massachusetts. I presented a talk about "Building Community Partnerships that Transform Youth Voice into Civic Agency" for a panel about working with refugees. One of the other panelists is doing amazing visual storytelling work with refugees in Colorado and Nepal, check it out: Picture Me Here
101 Youth Center & Oro Valley Library Teen Advisory Board
After over three years of working with the Youth Design Team (YDT) to plan and create the new 101 Youth Center in the main library in Tucson, my focus has shifted to supporting the Teen Advisory Board (TAB) at the Oro Valley Library. I am collaborating with YDT and library staff to support the TAB in conducting research and outreach to determine what youth in Oro Valley want to see in their library's Teen Center. Much like the process we followed with the planning of the 101 Youth Center, the youth will use these data to help determine future programming at the Teen Center.
Teachers Applying Whole Language (TAWL) Conference Presentation
My long-time teaching colleague, Julie Kasper, and I presented a hands-on workshop entitled: "Finding Voice Project: Language Development through Civic Engagement, Multimedia Storytelling and the Arts" at the 2015 TAWL conference in Tucson. We worked with an enthusiastic group of teachers on integrating Common Core Standards with visual storytelling and literacy development.
Inside the Labyrinth Film
Friend and Belgian filmmaker Caroline D'Hondt asked me if I wanted to shoot stills for her documentary film, Inside the Labyrinth. I loved her last film Ex-Voto so was thrilled to be asked. She came to Tucson in October to explore issues of identity, immigration, memory, militarization, and culture through interviews with elders and others on the Tohono O'odham Nation. My assignment was to make portraits of the interviewees, which was a real treat as I had the opportunity to listen to and learn from the stories of Tohono O'odham elders. Hopefully in 2016 her film will be coming to a screen near you!